Last month, I shared with you my favorite things under $15. Today, I have a list of wonderful knitting related goodies worth purchasing that are under $50. Get ready to fall in love with these fab finds perfect for the upcoming holiday season.
As with the last post, please know that not one of these companies have asked me to promote their products. These suggestions come from me alone.
1.
Soak Basin
: Oh how I luuuuuuuuuve my Soak Basin. I have the large shallow basin (in pink!) and believe me when I say that I pull this baby out every time I wet block my knitting. Every. Single. Time. I have had mine for 4 years and it still looks shiny and new. I highly recommend this. Depending on where you purchase it and the size, a basin can rang from about $20 - $30.
2.
Yarn Buddy
: If you like to wind your yarn into cakes, then a yarn buddy is a terrific and fun tool to have handy for your knitting projects. A yarn buddy is basically a Lazy Susan (remember those?) with a post in the center that you slip the cake onto. They are sold in single and double options, made from a variety of woods, and range from $13 - $60+. Mine (which sadly, I cannot find online) was about $25. Look for one that is smooth (no one wants their yarn to snag) and moves with ease.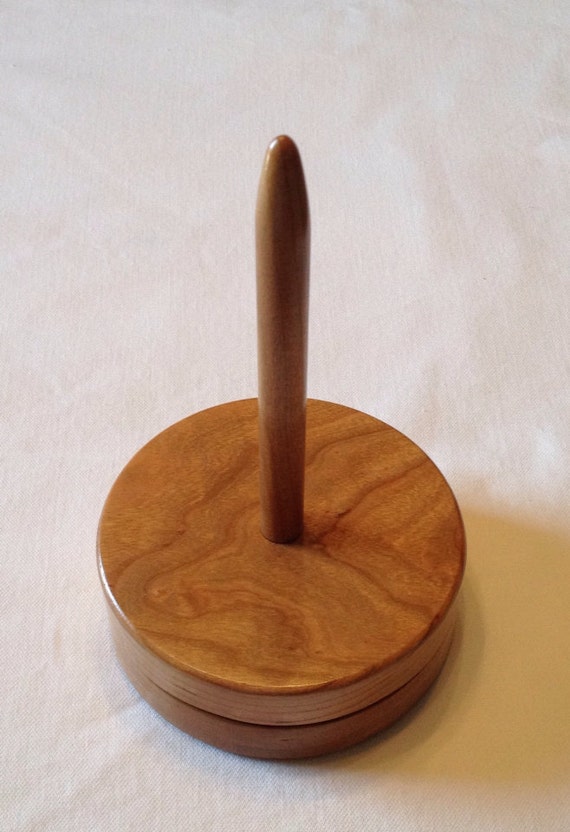 This is very similar to the one I have.
3. Hand-dyed/ Kettle-dyed yarn: Yarn color and fiber variety has come a long way in the last 20 years. Here are three of my current favorite yarn companies that do their own hand-dying.
From the East coast,
Dragonfly Fibers
. They have twelve different yarns plus fiber for spinners, ranging in price from $20 - $44/ skein (some of those skeins have as much as 480 yards!). I love how well their colors, both variegated and semi-solid, play well together when knitted. If you are a fan of kits (as so many of us are), then definitely stop by their kit page to see what's new.
This is Pixie in my favorite color, Winter Woods.
From the West coast,
SweetGeorgia Yarns
. Although this company makes both variegated and tonal semi-solid yarns, it is the subtle semi-solids that get me every time. I've had the pleasure of knitting with eight of their scrumptious yarns and I can tell you that each one has been a joy. Their skeins range from $22 - $38. For an extra special treat, check out their yarn sets.
I recently made a shawlette with this lovely skein, Flaxen Silk Fine. It drapes beautifully!
If you like a smaller more personal story behind each skein, then check out
Debbie Duck Yarns
. Each skein is hand- painted with tender loving care in North Carolina. The price per skein ranges from about $8 - $33.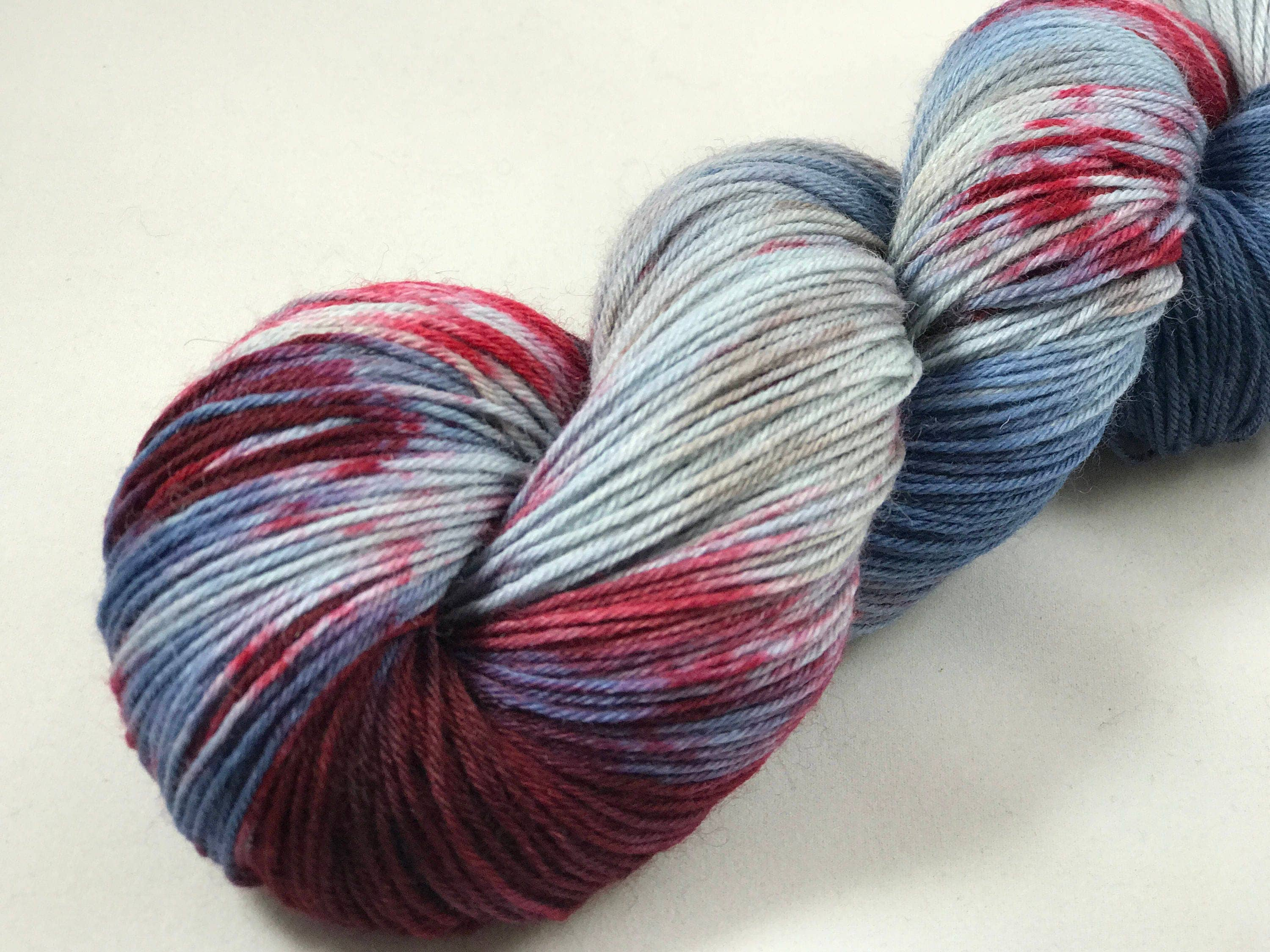 This color is calling me (plus I love the name): "Oops! Got Paint on my Jeans." Ha!
4. Knitting books: A knitter doesn't have to make everything in a book for it to be a worthwhile investment. Knitting books not only give us the means to make beautiful and practical things, they also provide wonderful inspiration. Here are a few fun reads perfect for both inspiration and making.
Dip into your artistic side with
Masterpiece Knits
, fifteen designs inspired by modern works of art.
Although technically a magazine,
Making
is presented in a beautiful book form and includes recipes, sewing, crocheting and knitting patterns, and other creative projects to soothe the soul.
Do you have lots of partial skeins or have collected multiple mini skein sets over the years? If you answered yes, then
Mini Skein Mania
will be the perfect book for you. In this book, there are twenty-five projects ideal for both mini skeins or partial skeins - stash busting at its finest!
5. Knitting Bags come in all shapes, sizes, and materials. My favorite are washable cotton project bags made by a local designer. I can't get enough of
Andi Smith's bags
. She makes everything from small notion bags to large project bags. Here is the 1930's reproduction print bag she made for me.
Check out some of these prints! Her bags are always popular with the shoppers at the New York Sheep and Wool Festival.
And lastly...
****
Windmill Yarn Swift
: This is by far and away the greatest yarn swift I have ever seen. I've had mine for about 7 years and I cannot recommend it enough. HornshawWoodWorks makes a very high quality yarn swift from several different beautiful woods. It is so smooth and moves effortlessly without damaging the table top. They range from $90- $130. I recognize that this is an extra special purchase and certainly does not fit in my UNDER $50 list. However, I feel like it is worth mentioning to all the yarn addicts out there. ****