I know you are all chomping at the bit to read my reviews of the yarns from the yarn tasting. Well here you go!
75% Merino, 15% Silk, 10% Cashmere
Machine wash cold, air dry flat
Machine wash cold, air dry flat
Colorway: Autumn Trinket
Appearance: This skein had a stunning blend of colors with beautiful depth, subtle sheen from the silk and felt soft on my fingers.
From Skein to Cake: It wound nicely, easy to put on the swift and transformed into cakes easily.
Actual Weight: Yarn distributor website's claim this should weigh 100 grams, but that information is not on the label nor on Madelinetosh's website. I have yet to contact the company, but plan to do so shortly because one skein weighed 90 grams and the other weighed 91 grams which means I'd be short 42 yards!
Yarn Play: Like other high quality super wash yarns, this knit beautifully creating a smooth and supple fabric.
Colorway: Tea Leaves
Appearance: In skein, cake and truffle form, this did not impress me. It looked dull and lifeless (not that I expected a John Hurt moment - please tell me you get that joke!). What I mean is that in any of these forms, the yarn did not grab my attention and make me want to pick it up to knit with.
From Skein to Cake: The cashmere yarn wound nicely. No complaints here.
Actual Weight: 55g (accurate to the claim on the label)
Yarn Play: Despite its initial appearance, this yarn wowed me while knitting. It's as if the yarn needed that additional factors of warm hands, clicking needles and smooth movement to come alive. The final fabric is worth every knitting-minute!
Colorway: Robot Overlord (best name ever!)

Appearance: Considering the silk content, the yarn appeared much duller than I expected. It was soft but this individual skein looked like it had been sitting on a dusty shelf for quite a while - lots of lint.
From Skein to Cake: What a mess! This is a huge skein (275+ yards). My swift was stretched to the limit with the length of this one. It was such a nightmare to wind. The ends were twisted oddly within the hank of yarn making it a very twisted skein and constantly getting tangled while winding into a cake.

Actual Weight:106g (+ 6g...bonus!)
Yarn Play: Meh. I do believe that was exactly what I said out loud while knitting with this yarn. Not great. Not bad. Not that interesting.
Colorway: Ravelry Red, Jupiter

Appearance: Pretty, very pretty. Both skeins had that beautiful sheen and soft halo that silk and merino blends are so well
known
for. Both had that enticing appearance that automatically makes you lean in and want to grasp it. The shades of color were striking, but I did notice flecks of bare yarn while winding.
From Skein to Cake:
Both skeins slipped onto the swift easily and transformed into cakes without any hitches.
Actual Weight: 52g (+2) and 51g (+1)
Yarn Play: This yarn was enjoyable to knit with, however, I didn't honestly notice any difference between the Silky Merino and Manos del Uruguay's Silky Blend.

45% Kid mohair, 45% Wool, 10% Silk
Colorway: Chestnut, Moss

Appearance: It was easy to identify the fibers in this skein. The shiny silk, hefty wool and halo of mohair were very apparent to sight and touch.
From Skein to Cake:
These wound interestingly. The mohair fibers did not like the movement of the swift or the friction of my fingers easing the yarn onto the ball winder. It looked electrified after winding much like Dr. Brown's hair in "Back to the Future."
Actual Weight: both 50g (accurate)
Yarn Play: I didn't really enjoy knitting with this yarn. It was a bit scratchy and very loosely spun and plied. This means snagging while knitting, so I'm not eager to pick this up again.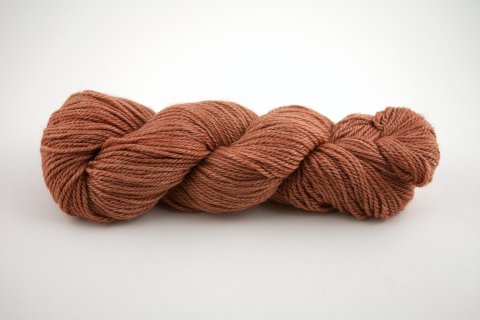 65% Baby Alpaca, 10% Cashmere, 10% Camel, 15% Silk
Colorway: Citrine, Autumn Jasper

Appearance: Heavenly. This is one of those skeins that will cause involuntary reactions. I don't see how a knitter could not pick this up and take it home (buy it first!) whether you need it or not. Just looking at the skein, it appears supple, soft, evenly spun and plied. It even looks like it would knit beautifully. The colors alone are muted and comforting to the eye.
From Skein to Cake:
This wound beautiful. Both skeins were so lovely, I would have done this by hand if I had the time.
Actual Weight: 49g (-1) and 48g (-2)
Yarn Play: This was clearly my favorite yarn of the night. Ever hear of a yarn-gasm? Yep. That's what will happen to you when you knit with this yarn. Do I really need to explain further?
In summary, buy the Mongolian Cashmere, marry the Road to China Light and toss Honor out the window.
Happy knitting!